by Dr. John H. Jackson
President & CEO, Schott Foundation for Public Education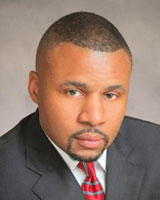 Today, most significant indicators related to education, health and the economic success of children and families continue to show pervasive gaps in outcomes for people of color and low-income individuals. This is unacceptable. These gaps in outcomes are created not by the students and families themselves, but the larger systemic inequities in access to the critical resources needed to succeed. Considering the social and political moment, the public, private and philanthropic sectors must go beyond the normal separate silos approach to shift from a standards-based agenda where we only analyze shortcomings to a supports-based agenda where we focus on the resources needed for all students to overcome obstacles created by inequity and achieve high outcomes.
The Loving Cities Index is not about simply "spreading love," it is about the recognition that love is an action word and should be proactively represented in the policies and practices in the systems of those who purport to care and love our young people. As a noted scholar and philanthropic change agent, Dr. Gail Christopher, once reminded me, "Racism is nothing more than institutionalized lovelessness." It is in this context that we seek to institutionalize the policies and practices which create loving systems.
Through the Loving Cities Index, the Schott Foundations heeds the calls of our thousands of students, parents, educators and advocacy partners to address the cross-sector opportunity gaps which produce challenged systemic outcomes in our schools. Each day school systems serve thousands of students in communities whose cities fail to provide the basic needs to their students, such as healthy food and affordable housing—and yet, in spite of those challenges, the public school system successfully graduates many of these student. But cities must do better. We still lose too many students. This requires cities to provide both a healthy living and learning environment to support the tireless work of students, parents, grassroots advocates and those in the education system.
Today, the public education system remains the primary platform of opportunity for over 90 percent of our nation's students. The list of sectors enriched through our public education system is as diverse as its students. Simply stated, education is a critical institution in our democracy — and is the vital underpinning to addressing opportunity gaps and providing an opportunity to learn and succeed for all children.
Schott's ultimate goal is to catalyze cross-sector partnerships and collaborations and build the necessary public support and political will to drive cities to adopt and implement policies and practices needed to construct a comprehensive system of supports that provide all children an equal opportunity to learn. This framework is relevant to all localities, big and small, urban and rural. In this report, we have put the emphasis on examining cities, but this framework is also important to rural communities where it is even more critical for schools to serve as a hub for resources that can support the whole child and whole community.
The Schott Foundation developed the Loving Cities Index to provide a national unifying framework to understand how well localities across the country are doing at providing a system of supports for children and families. Many cities have taken steps to work collaboratively with stakeholders to deliver comprehensive supports that help students thrive, but in every community across the country there are still large gaps in access to the resources and supports needed for students to achieve. The Index helps identify bright spots where cities have been successful in creating systems that deliver supports, and call attention to areas where large gaps in access and equity persist and new policies and practices are needed to improve outcomes.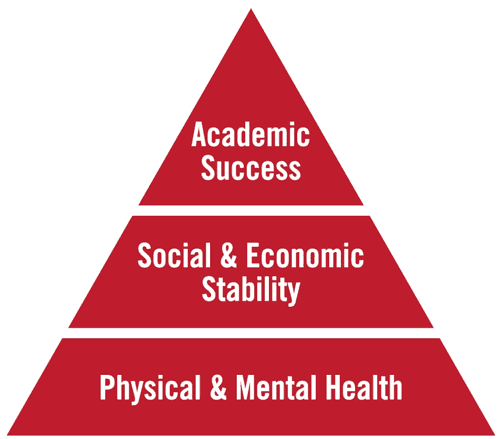 Education attainment is a higher order need and consistent with noted human development psychologist Abraham Maslow's "Hierarchy of Needs," it is virtually impossible to systematically improve learning outcomes without supports that address the more foundational physiological (air, water, food, etc.), safety (physical, health, financial), and love/belonging needs that most humans require. As Maslow notes, "the most basic level of needs must be met before the individual will strongly desire (or focus motivation upon) the secondary or higher-level needs." We are eager to work with partners, both old and new, to help move toward meet these basic needs and more loving cities where all our children thrive. It's not only the road to a more just and education future for students but the road to a stronger humanity.